I've finished the basic blocking for the front portion of the first Storm Raven. This is the first time I've worked with a conversion of such complexity, and it's quite interesting so far. I'm working with making all my measurements in millimeters, since I think they lend themselves better to making exacting measurements.
Here's my initial build of the hull. The portion of the top deck was cut away to increase the overall height of the model, and will be used to create the nose of the Raven. The rear angled areas were also cut as well, as the body will be lengthened to suggest an area for the Dreadnought to ride in.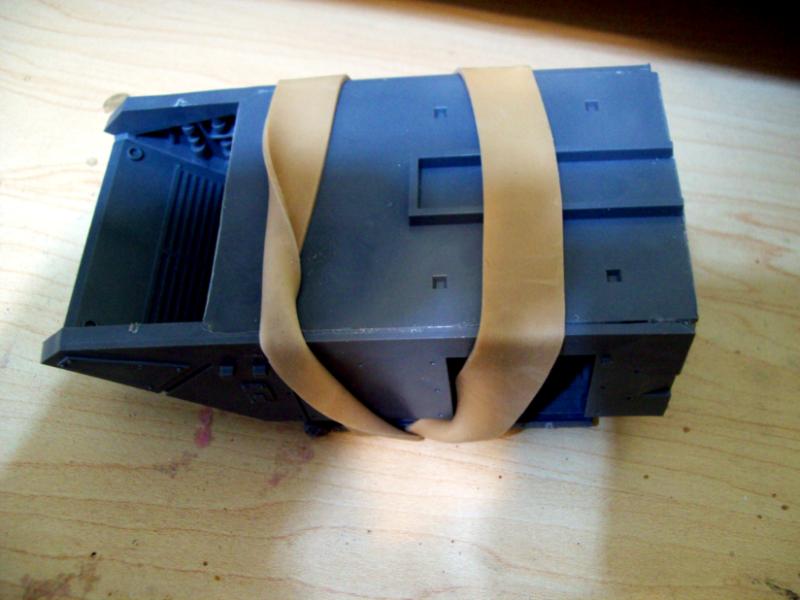 The rear, cut away from the front.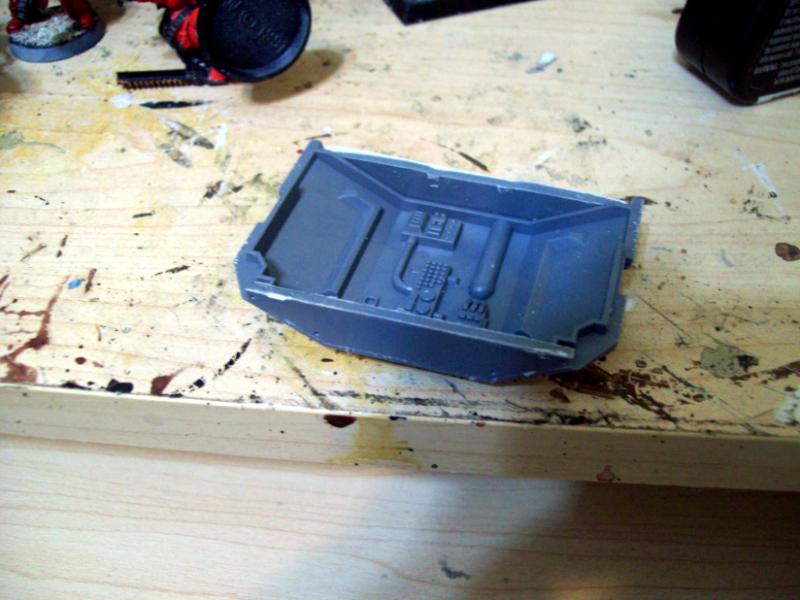 The tail has been turned into a canard wing.
Here is the upper structure on the fuselage.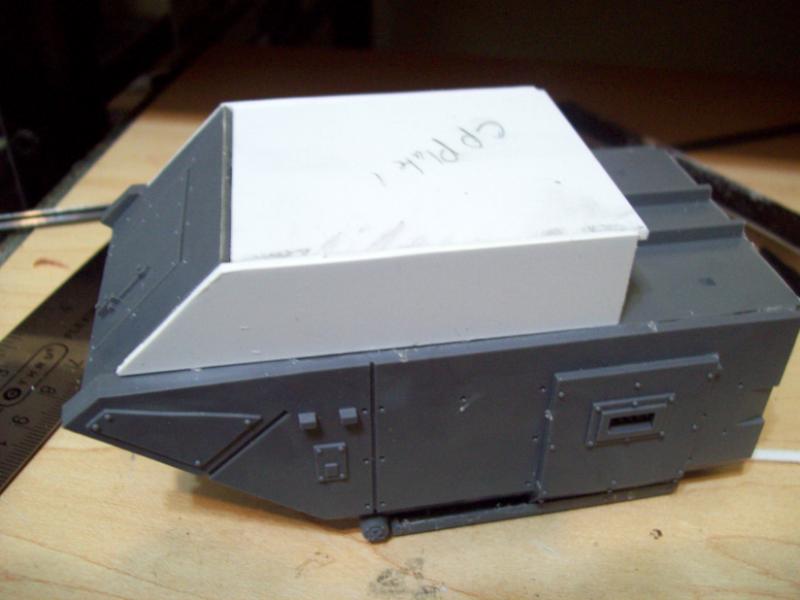 And here are the front Multi-meltas in place. They're from the IG Russ kit, BTW. The rear tab was cut off to allow them to fit, and I filed the sides down to make them fit.