It's a pity that the only way you can get a Librarian with a decent invulnerable save is to kit him out with a storm shield.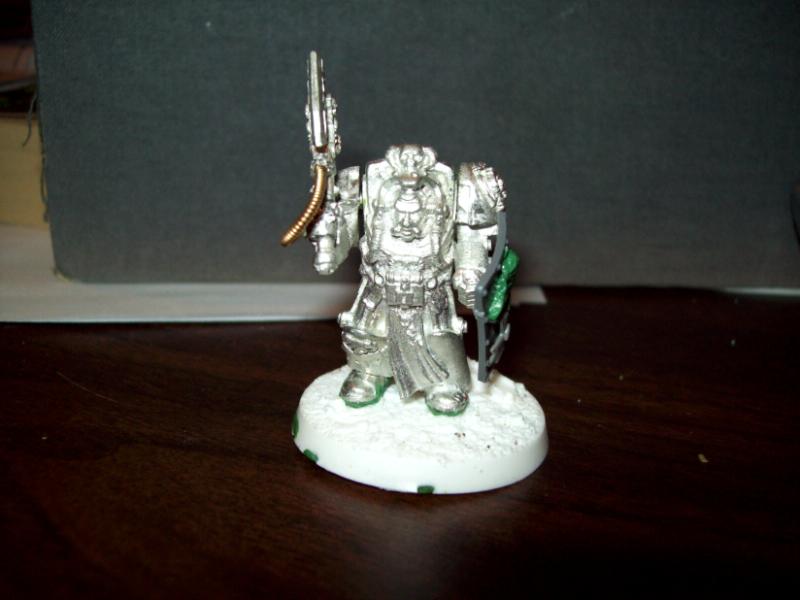 There's nothing too major going on with this 3rd Edition Librarian, other than a weapon swap. He was carrying the force axe in his left hand, and I had a fierce opposition to that. So, I cut away the storm bolter, pinned the axe in place, and affixed a Brettonian Footman's shield. I added an old shield boss from an Empire shield, and then sculpted the Lion Sigil from there.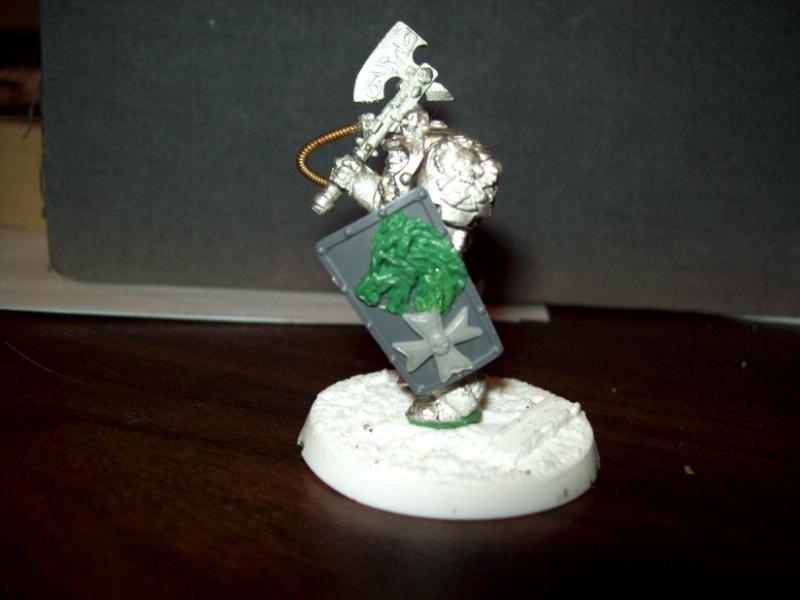 I added the guitar wire to the axe to remind everyone that it's a force weapon. I also like the idea of thinking someone to death, even though it's unlikely that this guy will ever get that lucky. Librarians aren't really combat monsters anymore. He's there for the Null Zone/Vortex of Doom love he provides.