I haven't been writing as much because I was preparing for a tournament. FYI, apparently, my scatter die mojo has gone south for the winter, as I went 1-2 and got pummeled the entire time. Apparently, strategy isn't my thing. :)
I'm a big fan of the alternate heads available out there for your cadian/catachan bodies. Things like the Seperate Head System from West Wind, or the ones from Pig Iron Productions. Pig Iron produced Winter Heads, and I snatched those up. I'm also a fan of the Rebel Kolony line. Both of those are available from the Warstore.
I think he has some Captain in him: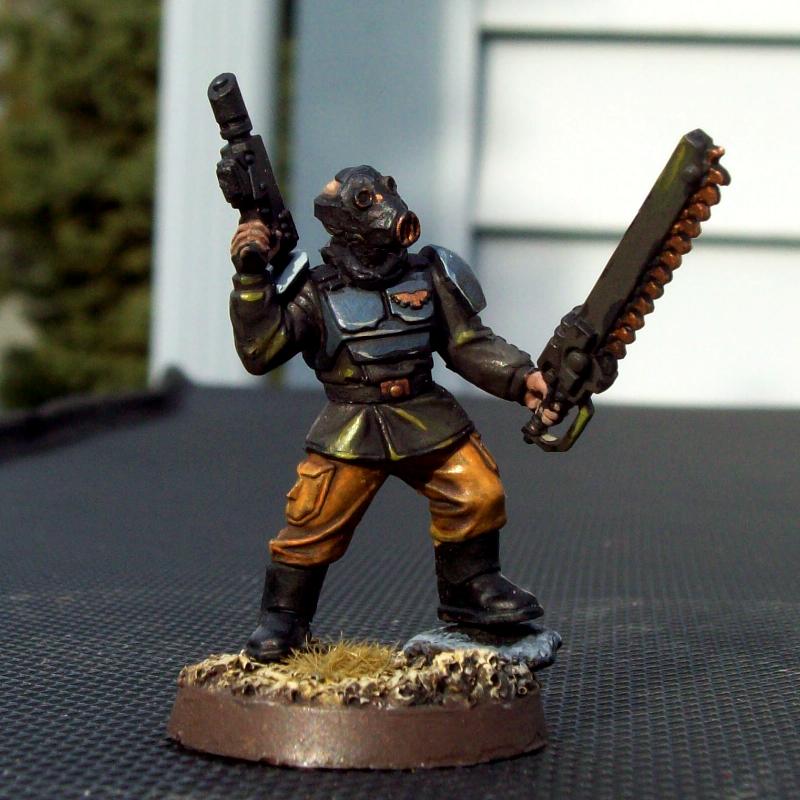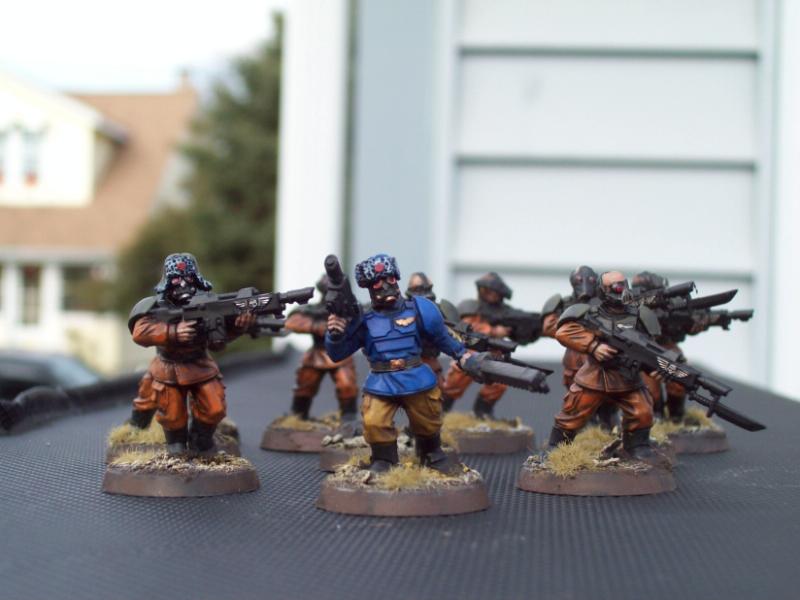 I don't know what to call this regiment, as I don't see them as Valhallans. I started making them during the whole Mordant 13th thing, so I might go with that. Or I might come up with some new regiment altogether.
And full disclosure, I receive no free stuff from anybody on this or any other product. I know there's a whole new law passed about that. I don't know the particulars, but I thought I'd cover myself, just in case. :)