So, the 40KRadio listeners' group, the Freebootas, are doing a gift exchange. It's your typical Secret Santa thing, but 40k related. You know, something small, but nice.
The guy I got mentioned he liked Eldar and Orks, so I whipped this together: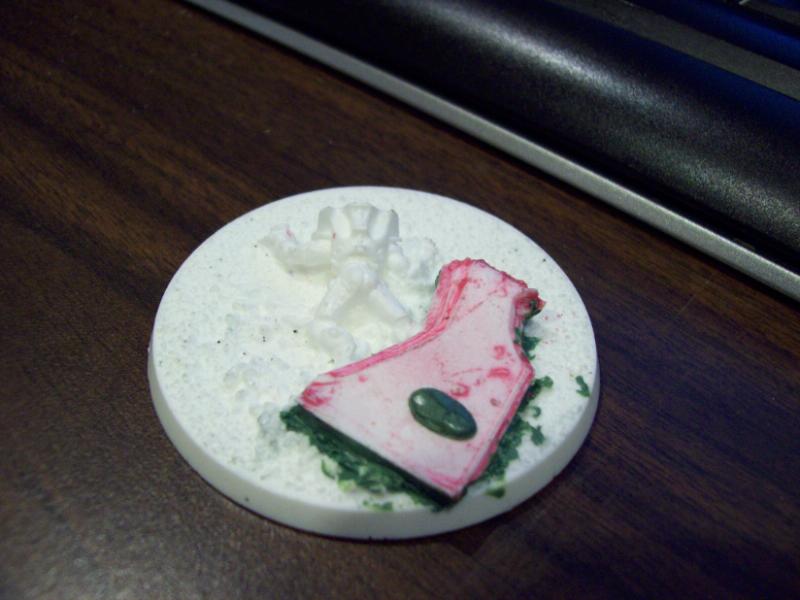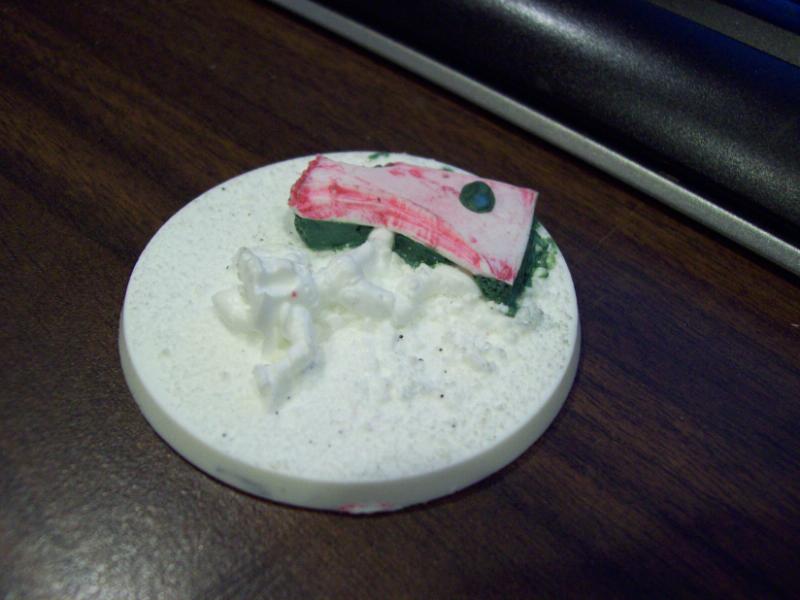 It's a tad bit hard to see, but it's a resin cast dreadnought sized base with added detail. It's got a guardian casualty on it, with his leg being pinned by the tip of a broken Eldar Warpgate. I'm going to wait until the greenstuff sets, and then add a bit more detail. I'm almost tempted to make a cast of it, but that seems like cheapening the gift a bit. Not like I can sell them, anyway, since it has GW parts...