Or something like that.
Since I last blogged, I played in a tourney, and had my ass handed to me. 2-1 in fact, and I played at the kiddie tables for the last two games. Sad, but true. I got a lot of things painted for the tourney, most of which you saw in the last few posts, but I also finished my Manticore, which was shown as a WIP in my first few posts.
Of course I don't have pictures of it! I want to get pictures of my whole guard army, but I want it done outside. And of course, the whole of the outside world is still covered in snow, so...
In the mean time, I've gotten bored of painting Warhammer miniatures, so I thought I'd give myself a little break and paint up a Reaper mini I got in a paint set I bought for 50% off. He's a neat little fig, and he's acutally on of the few "realistic" mini's that Reaper puts out. I think he'd look good for a level 1 fighter.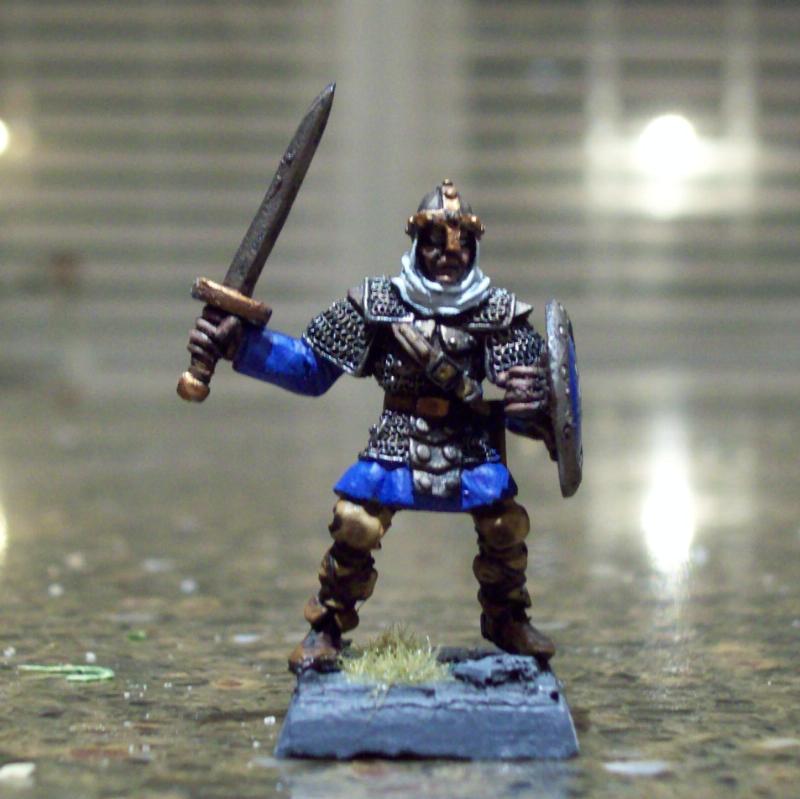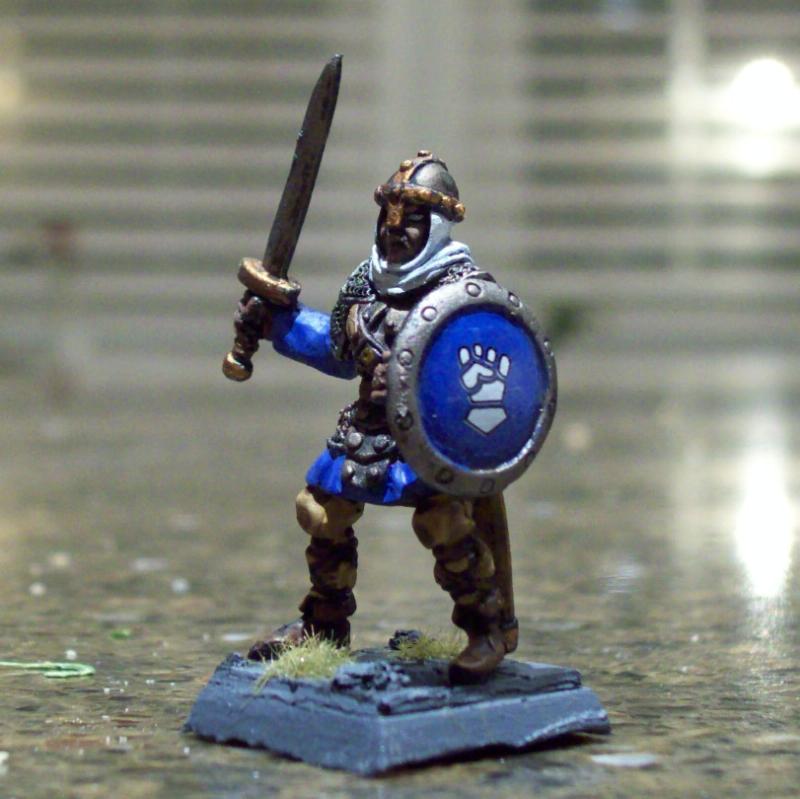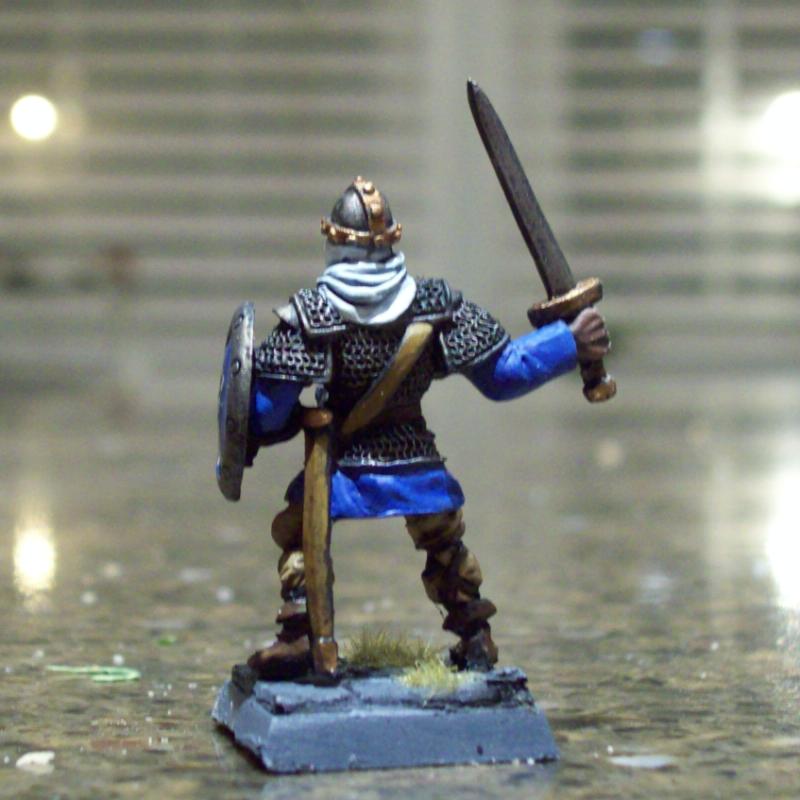 He's been primed black, painted with GW foundation paints, and his armor was washed with Devlan Mud. Devlan Mud should be sold by the gallon. The symbol is a transfer from the IG sheet, and the base was a resin cast base that I did.