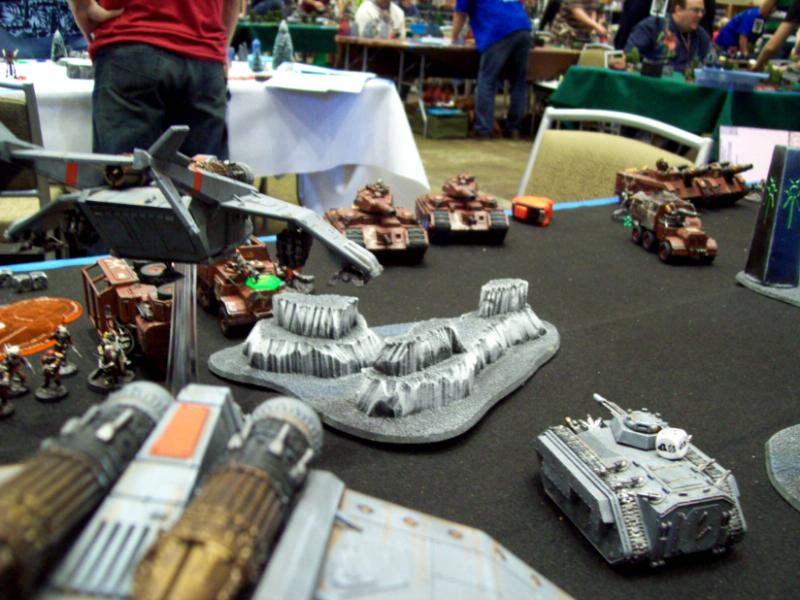 Well, technichally, a double vendetta.
This was a photo that I took at Adepticon 2010. It happened during a game between my friend Erich and the well-known Dave Taylor. Yes, that
Dave Taylor
. It was a great table to watch, as both opponents have exquisite armies, Erich's being a stunning Vostroyan force, and Dave's being, well, Dave's Blood Pact.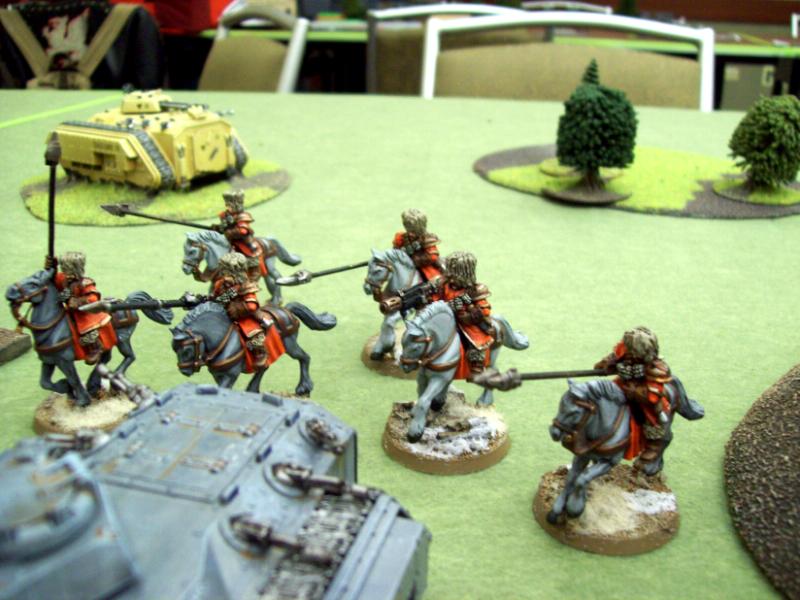 As for Team Banzai team is already gearing up for another visit this year, and we're hoping to field two teams, a spirit/theme team, and a more competative team for the face smashing. I'm team captain of the face smashers.
There is a possibility of us making an assassin team, and hoping to take most in the way of HQ points from our foe, while making highly survivable HQ's capable of doing some very nasty work. The peril is that I will need to make a mixed team, and if I do that, as per last year's rules, only one "named" character can be used. It will be an interesting challenge, one that I hope we can rise to. I still need two more members to round it out. We have time, but the more we practice, the better.
Individually, I'm also looking to enter the championships, if for nothing else than adding to my RankingsHQ standings.