I need a few Thunder Hammer terminators for a tournament this weekend, so I slapped some paint on a few. These are nowhere close to being done, but I'm liking the way the red is turning out. I started with white primer, a thin coat of mechrite, and then a base of blood red overtop of it. I then hit it with some Baal Red, which you can see on the model below.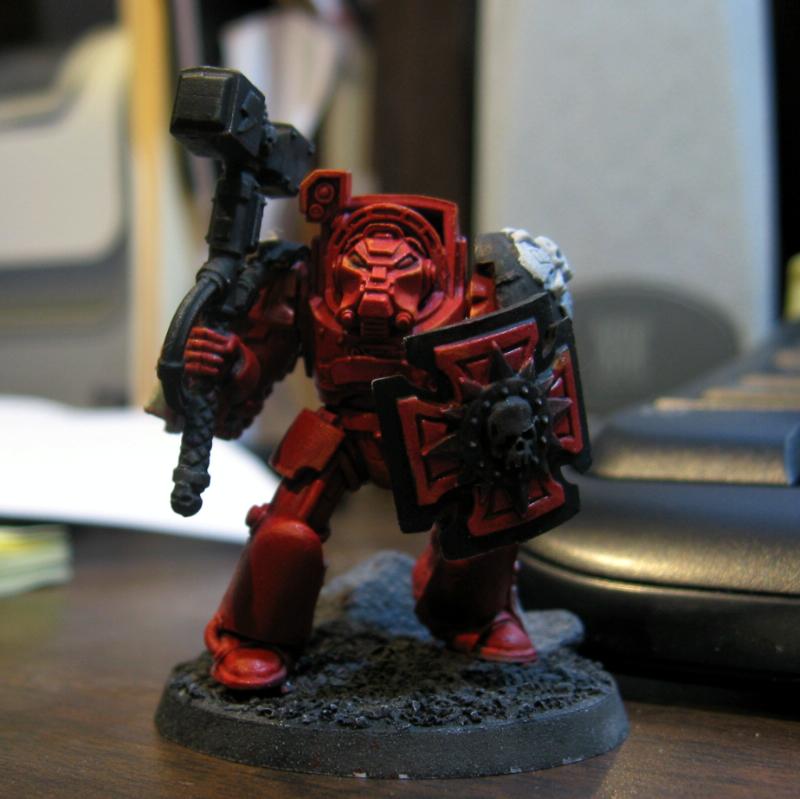 This model hasn't been hit with Baal Red yet.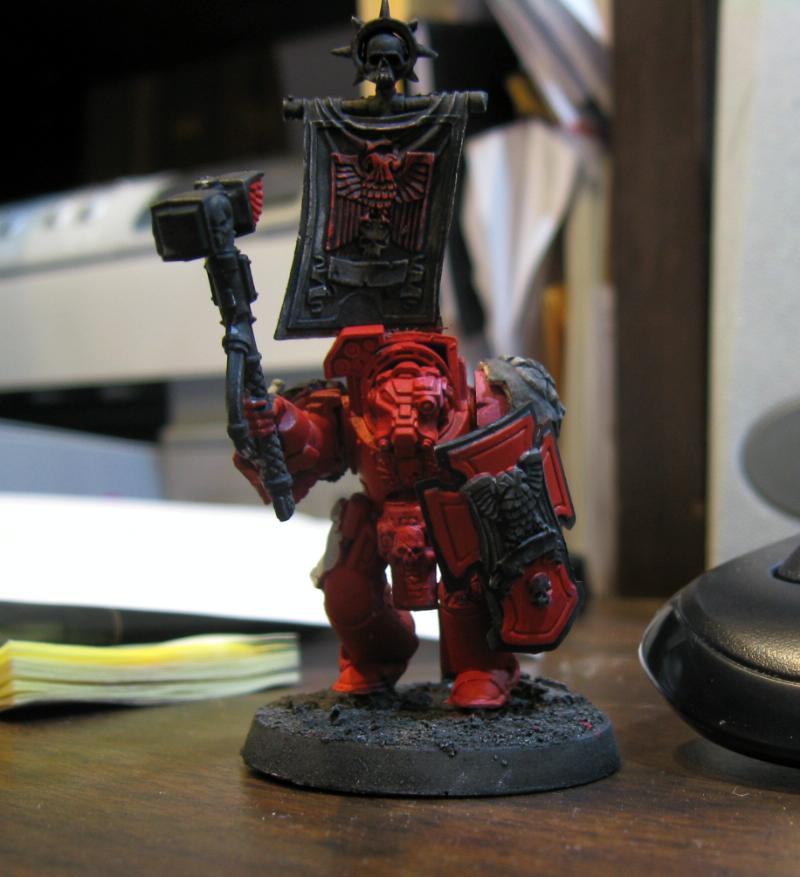 They're both on my resin bases that I cast.