I was bored today, and so I went on a cleaning spree of my hobby bench.
I came across a spare Corbulo (from the old Heros of the Imperium Set, if you remember that), and a spare AoBR Terminator.
So, I got out my trusty clippers and razor saw, and got to work.
First, I cut the face of the terminator down to give it that Grey Knight look. I wish the idea was mine, but I stole it from Bolter and Chainsword.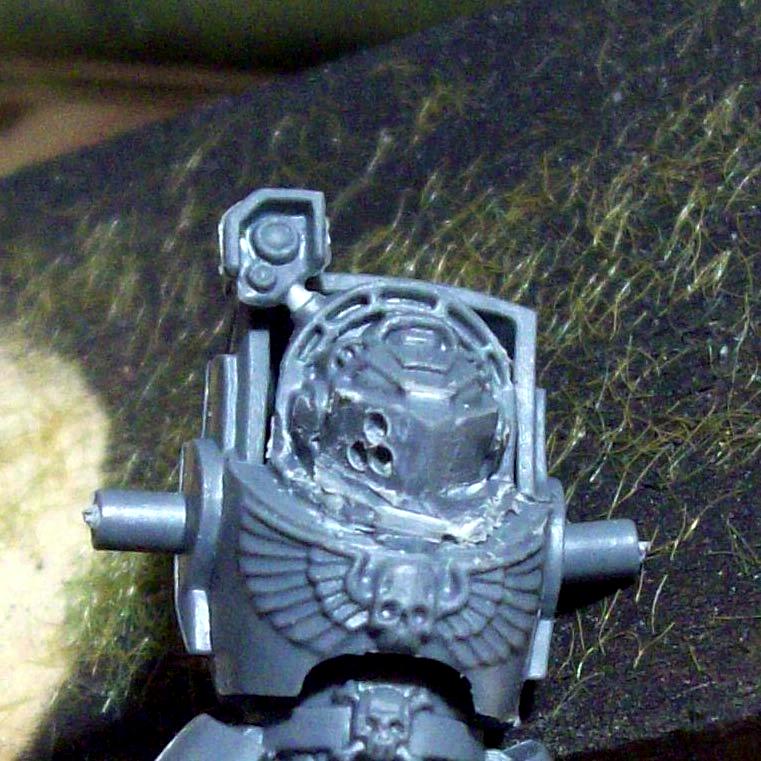 I then cut off the Chalice hand of Corbulo just past the elbow, and did the same with the terminator's corresponding arm. I took care to keep the wires on the Exsanguinator portion of the arm. I pinned the metal piece to the plastic arm, and added a spare devotional cloth to the shoulder pad of the arm. I then took a spare searchlight from the DA Assault Cannon for the Land Speeder, and added it to the Priest's back.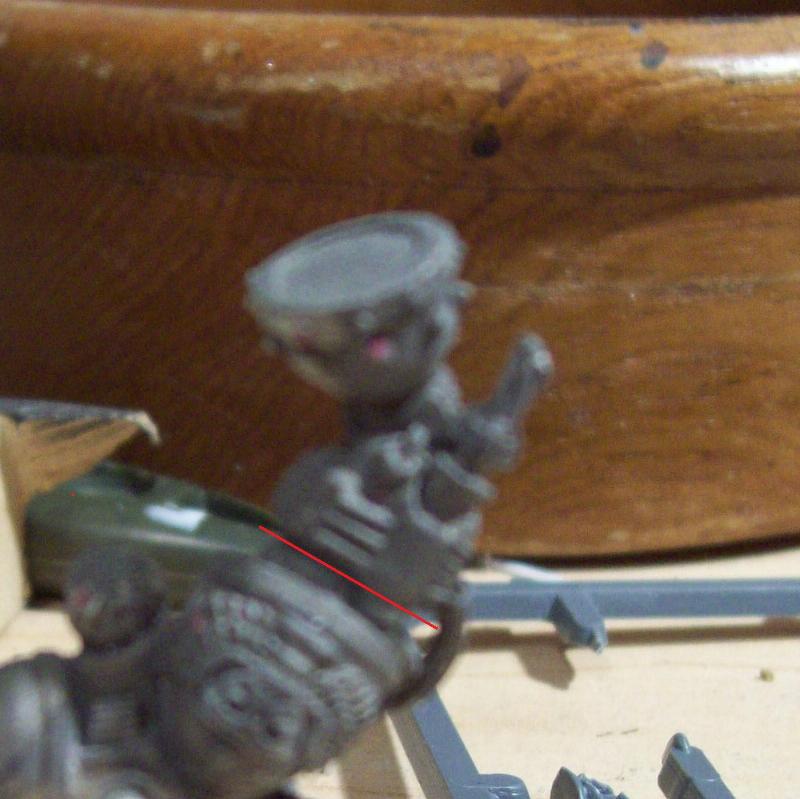 Here's the semi-finished product. I'm going to go back and tidy up the mold lines, and add sculpted blood drops. I'm also going to tidy up the helmet a bit as well. But I think it looks good so far.